Dental Implants – Castleton, VT
Superior, Permanent Tooth Replacement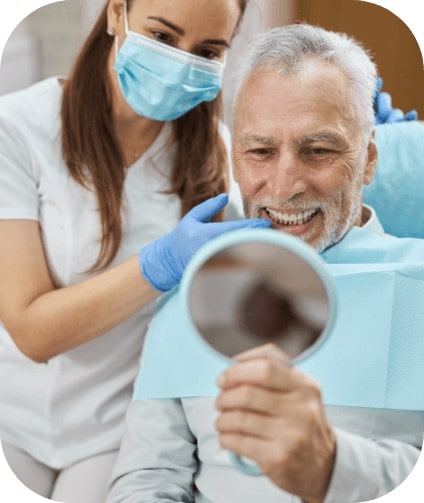 Dr. Wagner is pleased to provide start-to-finish dental implant placement and restoration in-house, making your journey toward a healthier smile more comfortable and convenient. These state-of-the-art prosthetics offer optimal stability and functionality, ensuring you enjoy a long-lasting smile for a lifetime. Contact us to schedule an appointment to replace missing teeth with dental implants in Castleton, VT.
Why Choose Castleton Corners Dental for Dental Implants?
Start-to-Finish Procedure Completed In-House
Personalized Approach From a Caring and Compassionate Team
Flexible Financing Available Through CareCredit
What are Dental Implants?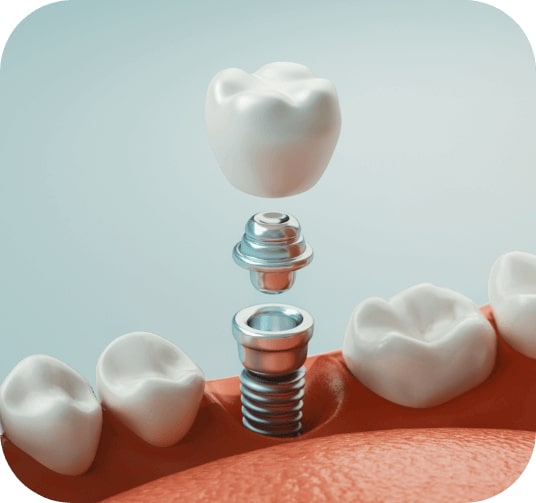 A dental implant is a small, titanium post that mimics a tooth's root. Properly aligned within the jawbone, it fuses to create a stable foundation for a future dental crown, bridge, or denture. Capable of replacing one, multiple, or all teeth, these unique prosthetics are permanent, fully functional, and can last 30 years or longer.
The 4 Step Dental Implant Process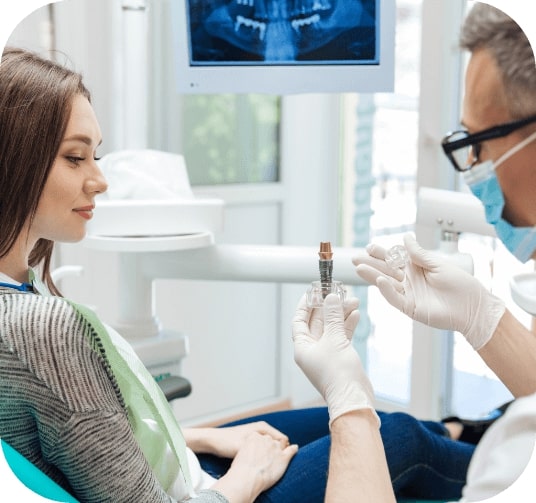 Initial Consultation: You will meet with Dr. Wagner to discuss whether you are a good candidate or if you require preliminary treatments, such as bone grafting, periodontal therapy, or tooth extraction.
Dental Implant Surgery: Once you receive local anesthesia, Dr. Wagner will place each implant post into the jawbone to create a firm foundation for your new teeth.
Osseointegration/Abutments: For the next 3-6 months, you'll recover at home and allow osseointegration to occur, which is the fusing of the bone and implants. You'll then return to have your metal abutments put into place, which will hold your new teeth.
Delivery of the Final Restoration: Once you're fully healed, we will secure your dental crown, bridge, or denture into place.
Benefits of Dental Implants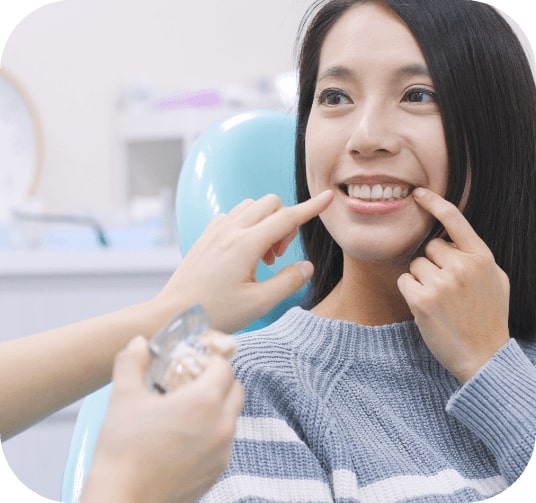 As you consider your options for tooth replacement, you'll find the benefits of dental implants are unmatched. From continuous jawbone stimulation and restoration of the complete tooth structure to fewer food restrictions and prosthetics that can last 30 years or more, it's easy to see why millions of people in the U.S. are turning to dental implants to rebuild and restore their smiles.
Who Can Dental Implants Help?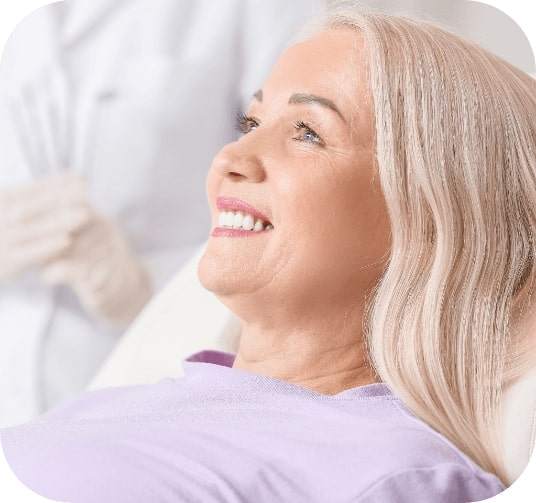 Many patients with tooth loss often feel as if there is no way they could qualify for dental implants. Most adults can actually replace their missing teeth with these superior prosthetics. Even if you require preliminary treatment beforehand, we will ensure your mouth is healthy and ready to support your new teeth when the time comes for implant placement.
Missing Single Tooth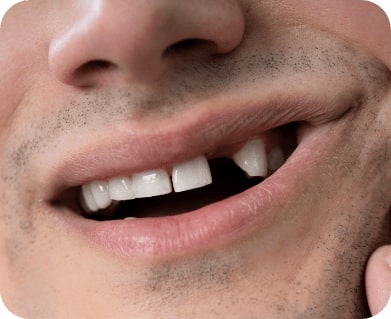 A single dental implant post can easily replace one missing tooth. Instead of allowing the gap to remain untreated or resorting to a dental bridge, we can insert a titanium post into the jawbone and create a customized crown to be secured to the top.
Missing Multiple Teeth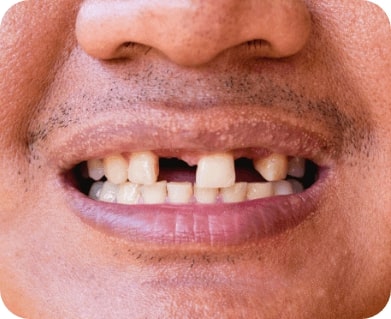 Multiple missing teeth can leave you feeling embarrassed and unable to perform many common tasks, like chewing certain foods. Fortunately, by placing two dental implants, we can incorporate a dental bridge that attaches to the posts and closes the gap in your smile.
Missing All Teeth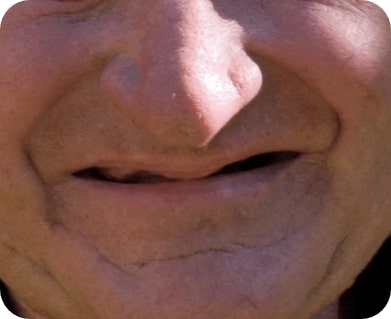 Implant dentures are a far superior alternative to traditional prosthetics. We'll place between four and six dental implants along the jawbone, creating a balanced foundation for the new denture. This will create an even bite and more natural-looking aesthetic, and you won't have to worry about slippage or your denture accidentally falling out.
Understanding the Cost of Dental Implants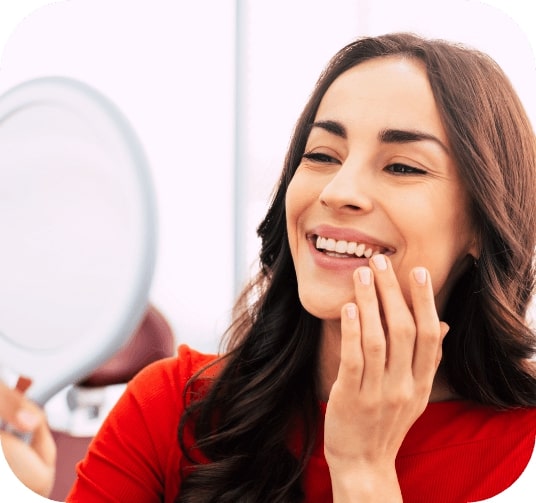 The cost of dental implants is much higher than traditional prosthetics at first, but their longevity actually helps most patients save over time compared to regular dentures and bridges. It is true, however, that no two cases are alike, so it's necessary to schedule a consultation with Dr. Wagner. Rest assured, our team will work with you to help maximize your dental insurance benefits and provide flexible payment options should you need additional financial assistance.