Gum Disease Treatment – Castleton, VT
Soothe Your Bleeding Gums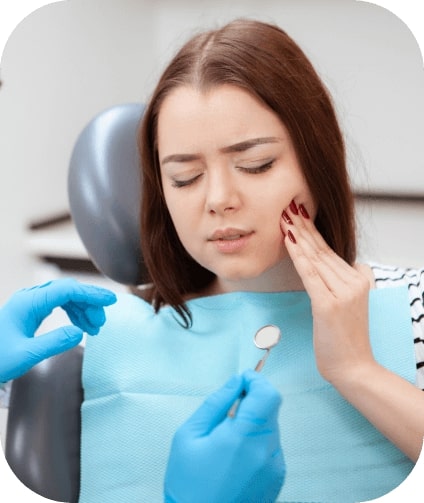 Are you familiar with the early symptoms of gum disease? Redness, inflammation, and bleeding when brushing or flossing are signs you have gingivitis. While this might appear unnerving at first, you can reverse it with proper oral hygiene and regular teeth cleanings. But should it lead to tooth loss or bone deterioration, we can provide safe and effective gum disease treatment in our Castleton, VT dental office. Let us help you take back your gum health by contacting us today.
Why Choose Castleton Corners Dental for Gum Disease Treatment?
Trusted by Castleton Families for 40+ Years
Sedation Dentistry Available for Added Comfort
Caring and Gentle Dental Team
What is Periodontal Disease?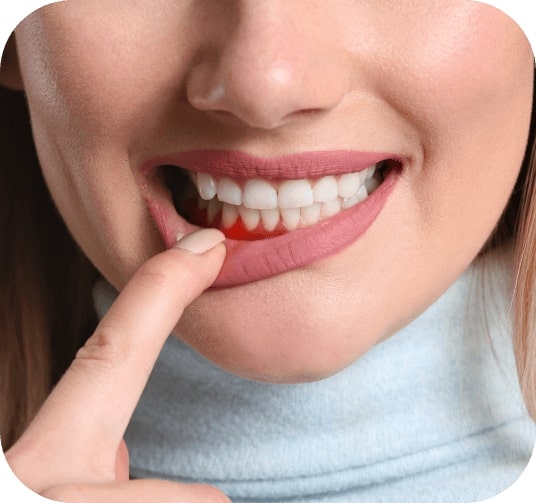 Periodontal (gum) disease occurs when bacteria and plaque attack the soft oral tissues surrounding your teeth and cause redness, inflammation, and bleeding. Typically ranging from mild to severe, the problem can worsen if left untreated. If the infection advances, it will result in periodontitis, which can lead to gum pocket formation, bone and tooth loss, and various overall health problems.
Scaling & Root Planing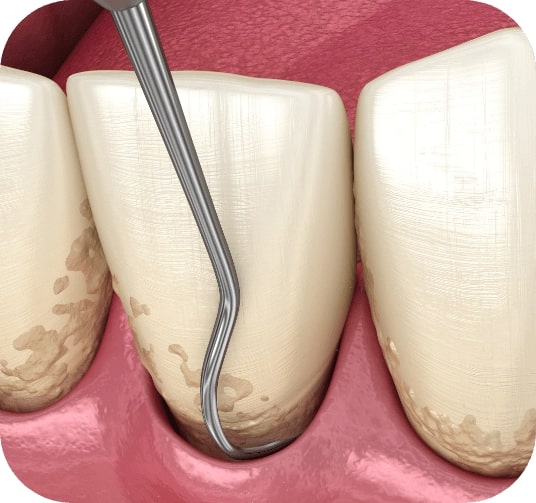 As plaque and tartar accumulate around teeth and gums, specialized treatments are used to remove harmful bacteria and restore their health. Our team will eliminate any buildup of plaque and tartar above and below the gum line (scaling) before smoothing out the tooth roots to encourage reattachment and reduce the risk of reinfection (root planing). Depending on the severity of your gum disease, it may require multiple visits to our dental office to achieve the desired results.
Antibiotic Therapy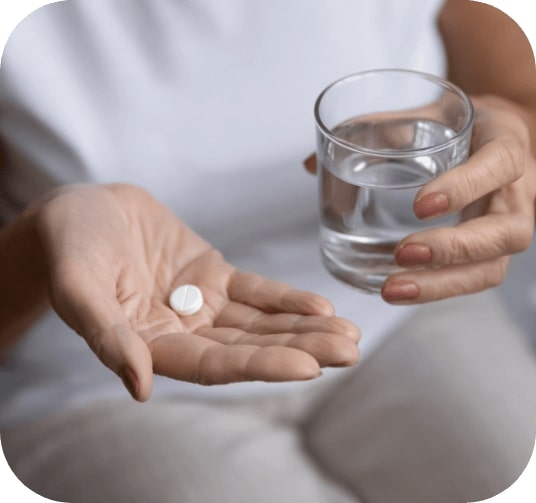 Should gum pockets form while dealing with gum disease, we will not only perform scaling and root planing, but we'll also implement antibiotic therapy. This quick and easy solution includes applying medicine to the gum pockets, which kills any existing bacteria. Over time, the size of your pockets will shrink, reducing the possibility of future reinfection.