Advanced Dental Services & Technology – Castleton, VT
High-Tech Advancements for Better Dental Care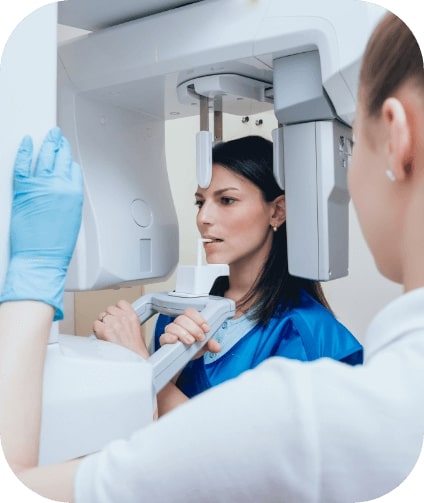 Dental offices throughout the U.S. are beginning to incorporate advanced dental technologies to keep up with the times. Our dental office is no exception. Castleton Corners Dental is committed to ensuring accurate, precise, and comfortable dentistry services to our dental patients. We do this by incorporating some of the latest equipment available. From intraoral cameras and digital X-ray machines to a CT/Cone Beam Scanner, and digital impression system, dental care is now easier than ever before thanks to advanced dental services and technology in our Castleton, VT.
Intraoral Cameras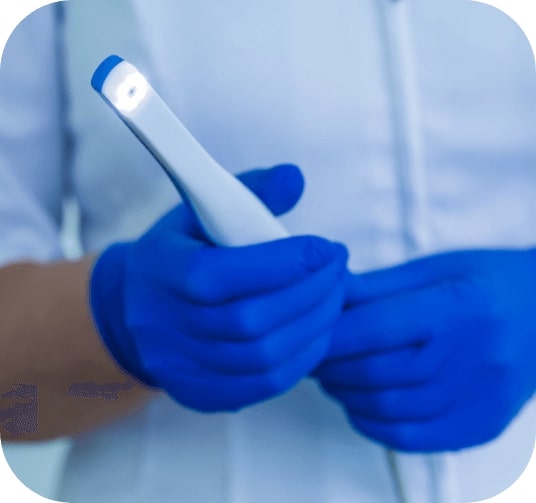 Our intraoral cameras make it easy for patients to now see what we see. Instead of Dr. Wagner just talking about what he sees, we can now project the mouth's interior onto a nearby screen using a handheld, pen-like device. Capturing high-resolution images, patients can now view problem areas and better understand the severity as well as the reasoning for treatment.
Digital X-Rays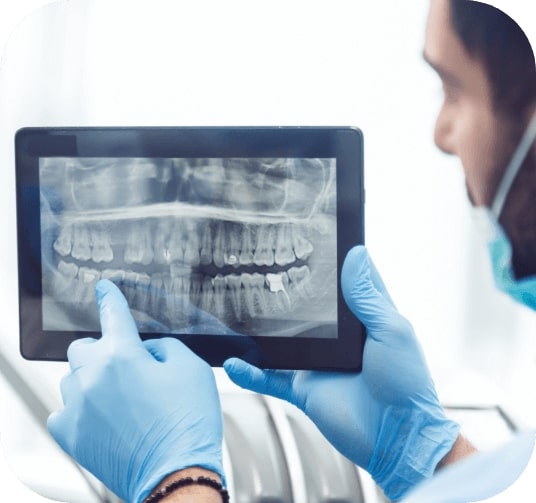 Unlike traditional film that takes time to develop, digital X-rays are now the preference of both dentists and patients alike. Capable of taking clear, detailed radiographs of an individual's teeth, roots, and bone, we can detect early stages of tooth decay, cavity formations, and possible infections or cancer. They're invaluable to diagnosing these problems, and they emit up to 90% less radiation, making them much safer for children and adults.
CT/Cone Beam Scanner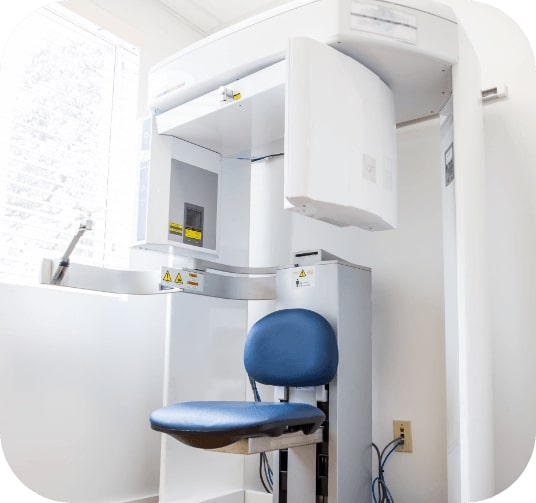 Treatment planning often requires more than digital X-rays. Our CT/Cone Beam Scanner serves as a pivotal piece of equipment for services such as dental implants because it can quickly capture a 360-degree scan of a patient's oral and facial structures. Snapping hundreds of pictures to create a 3D model of a person's head and mouth, we can plan for a more swift and successful procedure that leads to longer-lasting results.
Digital Impression System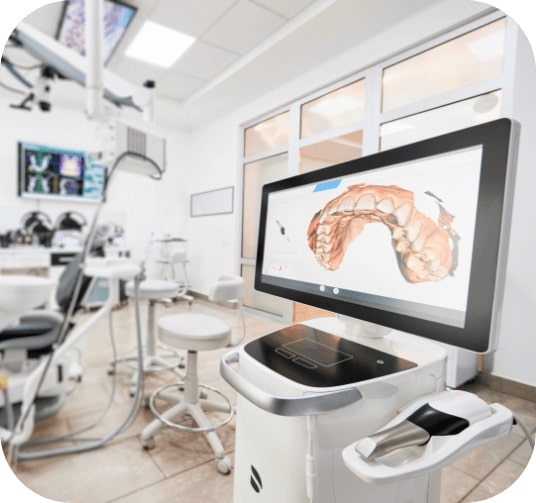 Physical impressions can often be cold, messy, and inaccurate. With digital impressions, however, we can use a handheld device to quickly capture thousands of images that create a three-dimensional model of a person's bite. This allows us to make any necessary adjustments while preparing a patient for restorative treatment. Not only is it more comfortable, but it won't leave patients with a bad taste in their mouths.